Contactless Solutions in Newport
In a world where everything is going paperless, contactless options are popular and rapidly rising in demand.
With this in mind, Keytracker have a number of contactless solutions that can help keep your keys and assets secure, without the need to carry around a key to access them later.
For employer/employees, students or delivery services, contactless solutions are a way to move assets about securely, or even store them for the short term. In Newport, contactless solutions would be great for students who need storage from time to time or take regular parcel deliveries for example.
Keytrackers Contactless Solutions for Newport
Our Intelligent Lockers offer contactless solutions for keeping your assets safe. Personal Item Storage units are available for those who want to provide storage for their staff or students. With the ability to charge your items in the locker unit, this is a great solution for when assets need storing on a short-term basis.
Alternatively, our Drop Off and Collection Lockers are available for securing items 24/7. The intelligent, contactless systems offer an out of hours service for both customers and staff in an environment where keys or assets need collected or dropped off.
As a vibrant city that is home to students throughout the academic year, Newport is an area that would benefit from these contactless systems, allowing students to secure assets for periods of time or drop off items for others safely, without the worry of accessibility later on.
Case Study - Transport for Wales
Keytracker have a number of case studies that highlight their expertise in the secure management of keys and assets.
Transport for Wales recently invested in contactless systems from Keytracker for their ticketing across their train network.
Formerly known as Arriva Trains Wales, they have an extensive rail network from Anglesey to Cardiff. They found a few issues in terms of unmanned stations, staff carrying equipment during breaks and devices being used for payments needing regular charging.
With Keytracker's help, Transport for Wales have been able to implement a contactless ticketing system and introduce locker systems across multiple stations.
Find out more about how Keytracker helped Transport for Wales here.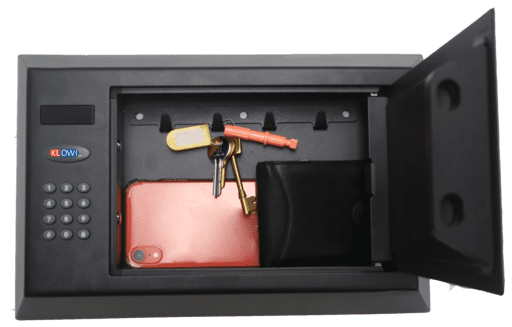 For more information about our extensive product range, or to get hold of your secure key management solution today, contact Keytracker via our contact form or call us. One of our professional and friendly team members will be in touch with you as quickly as possible.
Check out our 5-star reviews online – www.keytracker.com